Enhance Your Teaching
With EiE Professional Development & Learning
Professional Development
Designed to provide educators with the skills necessary to implement and master our curricula and materials through engaging, hands-on sessions. In these sessions, participants learn:

Concrete strategies to support project and inquiry-based learning in their classrooms

To help their students use the Engineering Design Process to solve open-ended design challenges

To

provide

equitable

opportunities for all students to engage in problem solving

Strategies to foster social emotional learning in the classroom.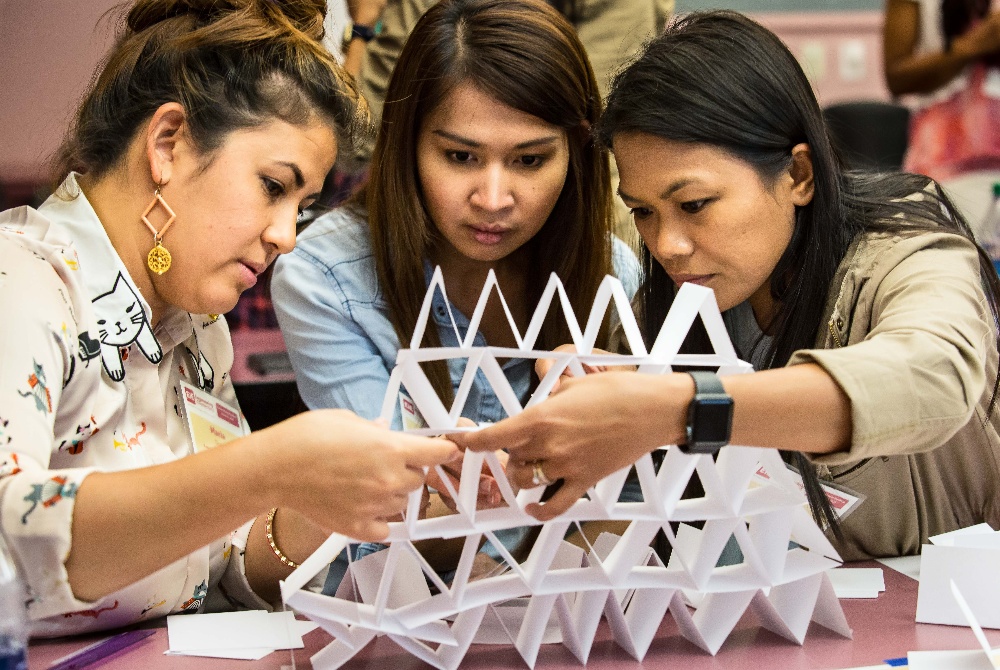 "The professional training I received was probably the best I've had in 20 years of teaching. I think your program is wonderful and the staff is world class."
REQUEST A QUOTE
What does EiE professional development look like? Get the whole picture. Engage with STEM as a teacher and a learner and set your students up for college and career success. Our professional development and professional learning materials are designed to give you the skills and confidence you need to teach hands-on, minds-on, interactive STEM curricula.